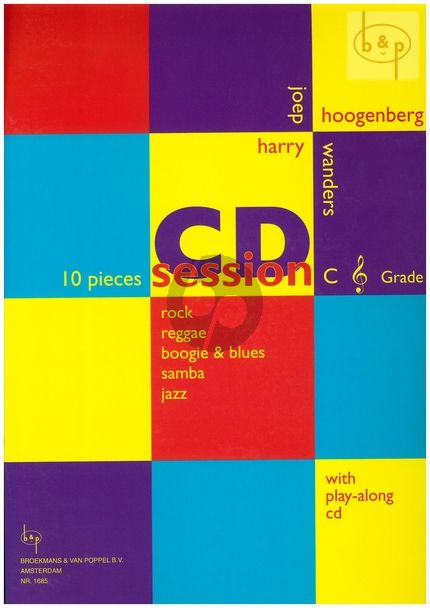 CD Session
1 flute
ISBN 706419
1 Flute 
isbn 705742
Level: Grade 1-2
Theme: Light music
with instruction / play-along CD with orchestra
 10 pieces for flute ( or other C, E-flat instruments)
Play with your own band – you can, with CD-SESSION.
Any kind of pop style, with a band that accompanies you whenever you want.
Your playing will benefit from this musical stimulus to carry on with your instrument.
First you listen to the pieces, then you play your own part with the accompaniment tracks.
The CD is thus both instructive and ideal for playing along with. Styles include rock, blues, dance, samba and reggae.
Co-author of the album is Harry Hoogenberg.
Grade 1-