Information Go for Guitar Xtra!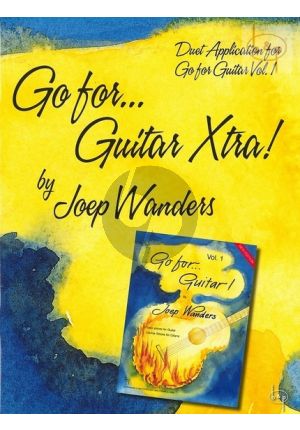 Go for Guitar Xtra
Guitar 2nd part
ISBN 728759
isbn 728759
Level: Grade 1-2
Theme: additional 2nd Guitarparts for all pieces  Go for guitar Vol. 1
Instruments: Guitar Solo (2nd guitar)
Go for Guitar Xtra contains additional 2nd guitar parts for all the pieces in Go for Guitar Vol.1 (BP 1646) With it you will be able to easily meet the growing demand for duo and group lessons. By combining both volumes, you will have a wide range of possibilities in combining the pleasure of playing together alongside the technical development offered. The technical skills in Go for Guitar Xtra are similar to those in Go for Guitar Vol. 1. In the back of the book extra ensemble pieces have been added for 3, 4 and 5 guitars.
Chicago Blues from "Go for Guitar" and "Xtra"