Informatio Homenaje a la Guitarra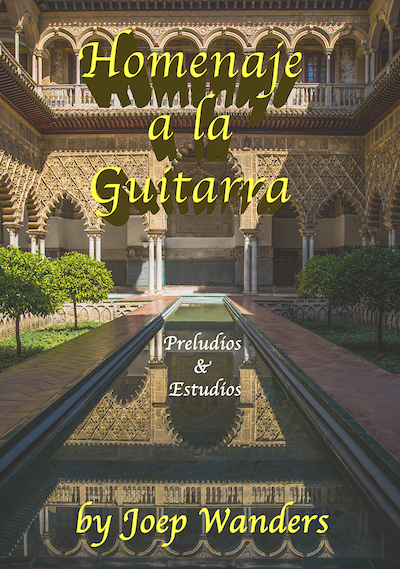 Homenaje a la Guitarra
Guitar Solo
ISBN 916890
Additional information:
Solo Guitar
isbn: 916890
Skill level: 4
Theme: Spanish/Classical
Audiofragment Preludio Castelon
Audiofragment Preludio Mexicano
Audiofragment Preludio No. 3
Audiofragment Estudio Ligado
Audiofragment Estudio Cubanito No. 1
More information about this book
In Homenaje al la Guitarra I present a personal ode to several wellknown composers. These composers gave me the inspiration to develop myself into the composer, guitarist and teacher. The beautiful pieces by Tarrega, the preludes by Manuel Ponce,Venozolan Waltzes by Antonio Laura and last but not least, the Etudes Simples by Leo Brouwer, they have all been cornerstones in my musical and guitaristic exploration. And of course J.S. Bach must be mentioned and honoured in this collection of pieces.After more than 35 years of writing and composing for educational purposes it was my very dear wish to create this album in order to show my personal motivation. It is published by Broekmans & van Poppel.