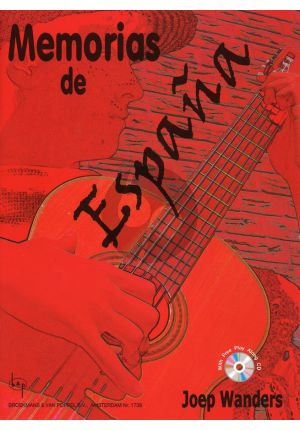 Memorias de España
Guitar Solo
ISBN 721571
isbn 721571
Level: Grade 2-3
Theme: Flamenco
Instruments: Guitar Solo
with instruction / play-alon CD
You are the "Spanish" soloist with an orchestra in Memorias de España as you can play along with the enclosed CD.
The compositions are based upon the broad Spanish music culture with many Flamenco influences.
In Memorias de España you can play among others the following pieces:
Soleares, Bolero, Alegria, Pasodoble, Granadinas and many moreà.. All
compositions can be played without the CD as solo pieces also.
The high-quality CD will give you a great deal of listening and playing pleasure. Grade 3-4